SUNDAY TRAVEL ADVENTURES – " Positano bites deep"
Today's featured travel writer is Dr. Cindy Maloney who writes Pointsandtravel, "Combining points and travel to create extraordinary experiences for your family"
Dr. Cindy Maloney is a long time world traveler who has visited 33 countries and still has a zest for more.  She was given advice some 18 years ago from a trainer she hired for her clinic that was similar to the medicine man from Bali in Eat, Pray, Love .  He gave her the advice that she wanted to hear. "If you are going to work this hard and so many hours, you will need to take a vacation every 6 weeks of your life, or you are going to get burned out."  As so she did!    She focuses on trip reports that include value luxury ideals for families/couples, great places to go and things to do, plus smokin' deals from airfare wars, to mistake airfares, to teaching you the points and miles games she plays. Her motto is "Stop being so destination specific; let the miles take you where they want to go!"
---
POSITANO BITES DEEP
 
 "Positano bites deep. It is a dream place that isn't quite real when you are there and becomes beckoningly real after you have gone."  John Steinbeck
After our relaxing afternoon at lunch, we decided to head across the Marina Grande beach and take a walk.   Artists sell their paintings on the beach and along the bougainvillea covered walkways leading to the Church of Santa Maria Assunta.  The church is one of the town's most prominent and photographed sights.  Its colorful majolica tiled dome is amazing with its intricate pattern of tiles in green, yellow, and blue.  Most of the staircases leading up from the beach pass through the small piazza in front of the church.  
I found this artists' painting depicting the church on the beach.  This church has appeared in countless paintings, photographs and written descriptions of Positano.  When author John Steinbeck visited Positano in the 1950′s, he stayed in a room overlooking the beach just below the church.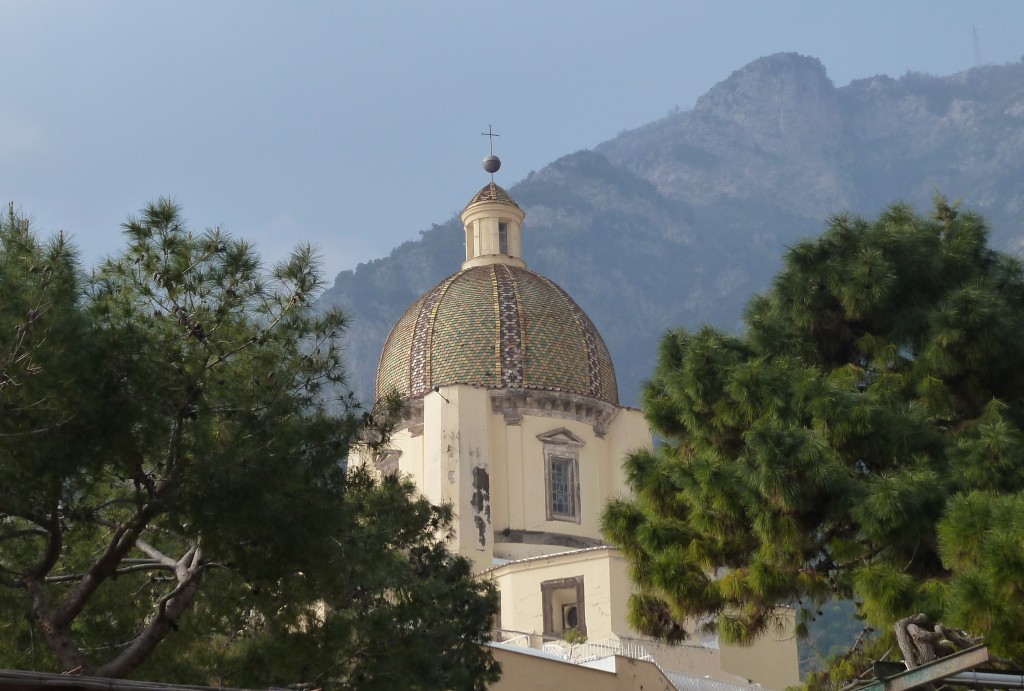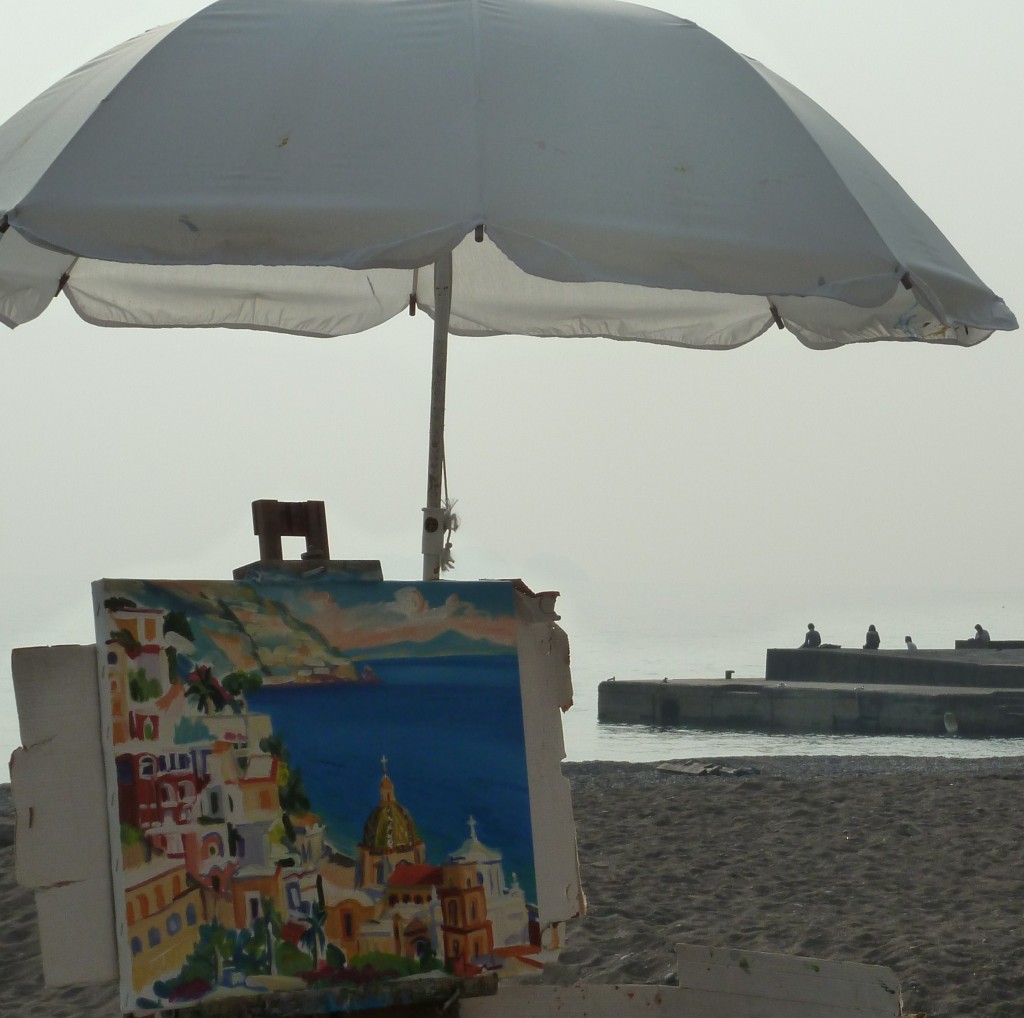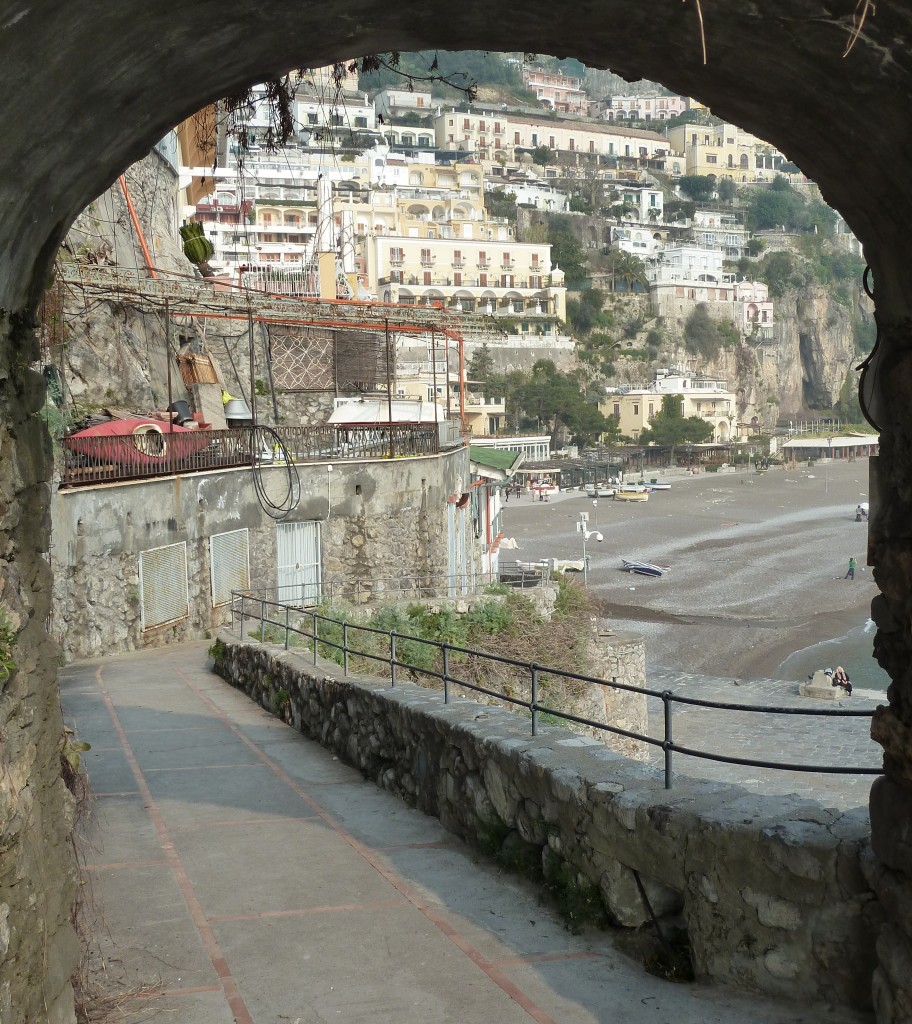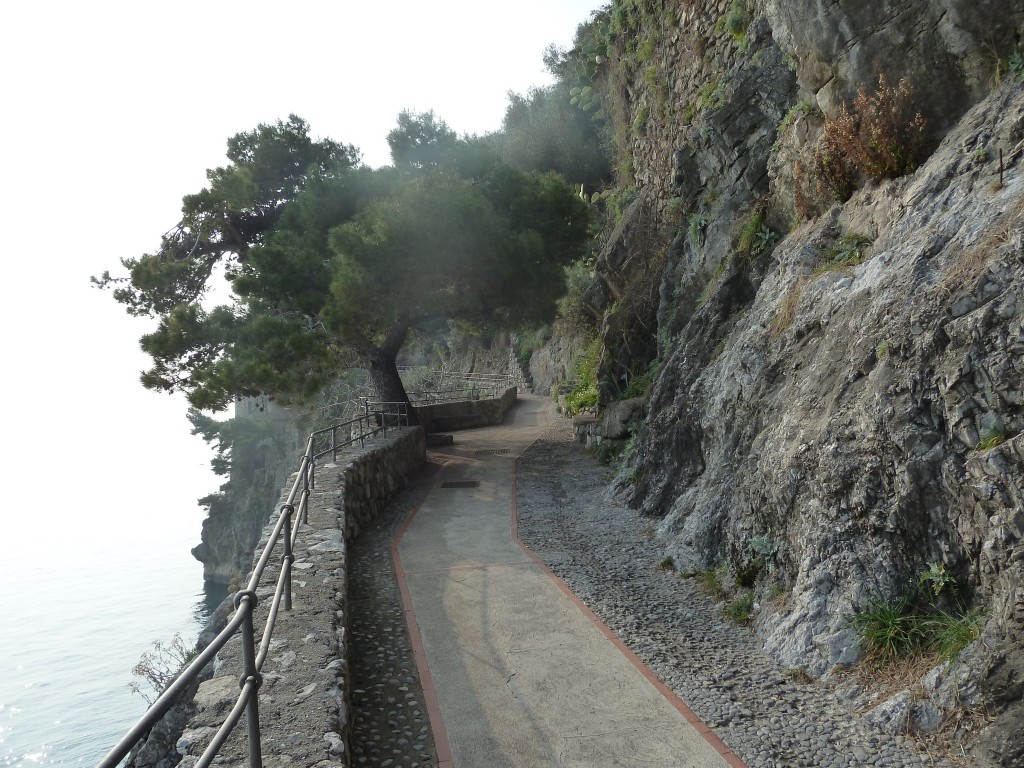 This picture reminds me of The Beatles song,  The long and winding road.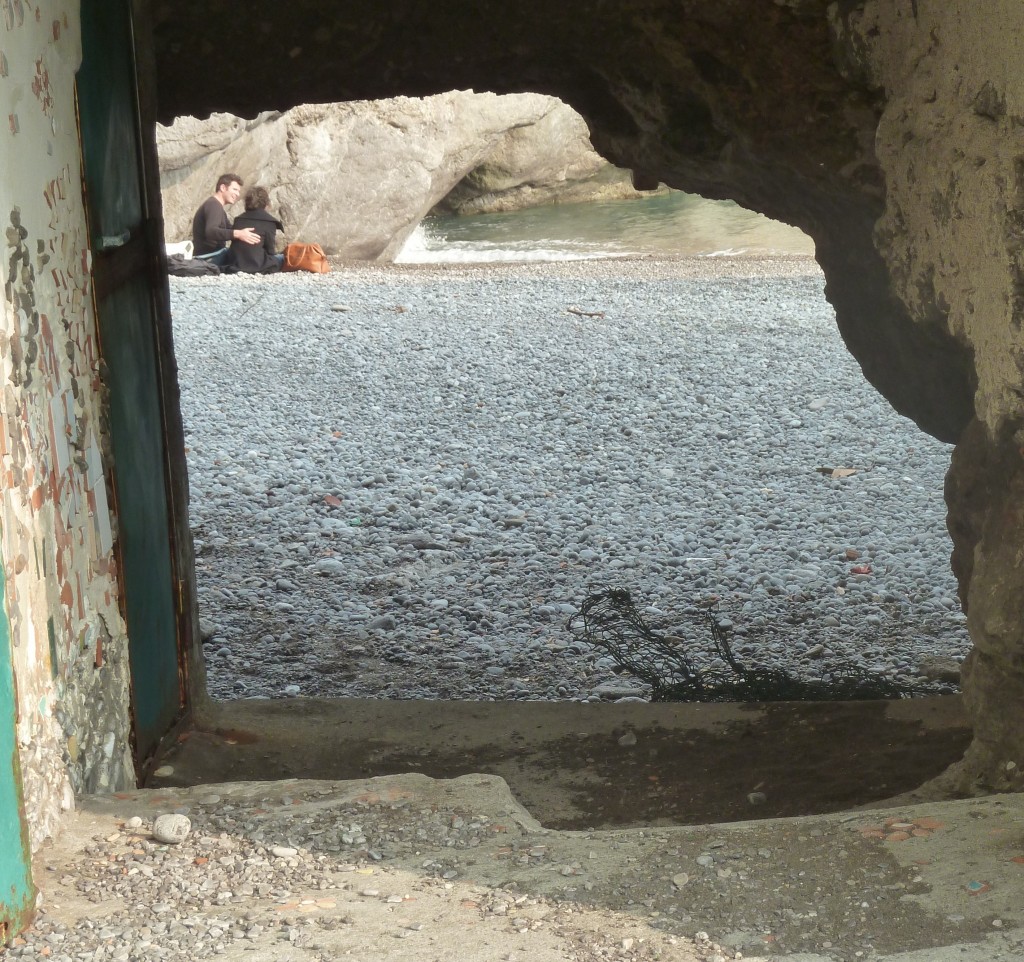 There are many nooks and crannies for the young lovers.
 

Farewell, my Positano! Farewell.