Sunday Travel Adventures – "God's Architect: Gaudi" Barcelona, Spain
Today's featured travel writer is Dr. Cindy Maloney who writes Pointsandtravel, "Combining points and travel to create extraordinary experiences for your family"
Dr. Cindy Maloney is a long time world traveler who has visited 33 countries and still has a zest for more.  She was given advice some 18 years ago from a trainer she hired for her clinic that was similar to the medicine man from Bali in Eat, Pray, Love .  He gave her the advice that she wanted to hear. "If you are going to work this hard and so many hours, you will need to take a vacation every 6 weeks of your life, or you are going to get burned out."  As so she did!    She focuses on trip reports that include value luxury ideals for families/couples, great places to go and things to do, plus smokin' deals from airfare wars, to mistake airfares, to teaching you the points and miles games she plays. Her motto is "Stop being so destination specific; let the miles take you where they want to go!"

---
 "God's Architect: Gaudi" – Barcelona, Spain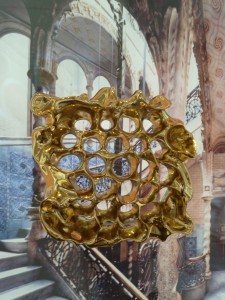 BARCELONA, SPAIN
If you have never heard of Antonio Gaudi, you will if you go to Barcelona, Spain.  He is their inspiration, their identity and their love.  He was a modernistic dreamer/architect of Catalan descent.  Born in 1852 and having only died in 1926, after being struck by a train    (while on his daily walk, without identification, he was not given proper medical attention, as they thought he was a homeless person!  Moral of the story:  Always have your ID!).  Much of his work integrates architecture with nature, ceramics, art, stained glass and ironwork.  He is the jewel of the city and they will not let you forget him.  He is everywhere.
Stroll his most famous masterpiece, Familia Sagrada, a Roman Catholic Church, still under construction, for a peak into his imagination.  Between 1984 and 2005, seven of his works were declared World Heritage Sites by UNESCO.  When someone sees a photo of his church ceiling, the comments are things along the line of "I thought it was some type of skeleton"  or "it looks like a spine".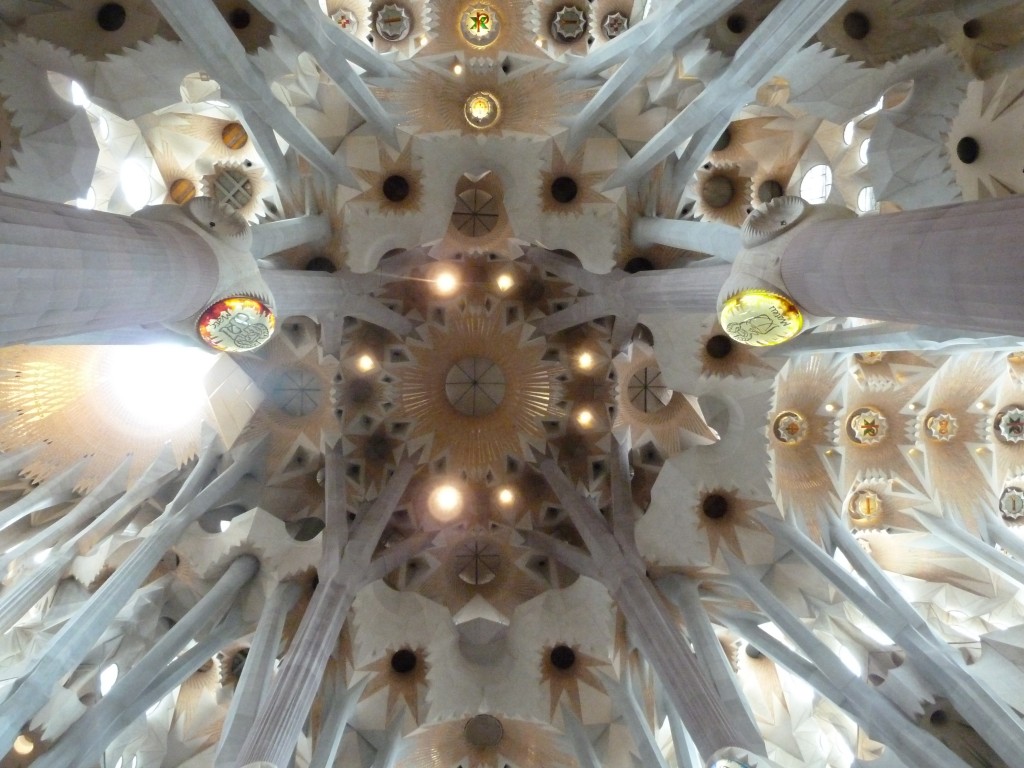 As a chiropractic physician and now travel writer, I understand beauty with function and, of course, nature is God's masterpiece, so it makes sense for eventually someone to create architecture to mimic nature.  And this guy did it on a grand scale.
I especially enjoyed Casa Batlló,  one of his works, that he designed for the  Batlló family.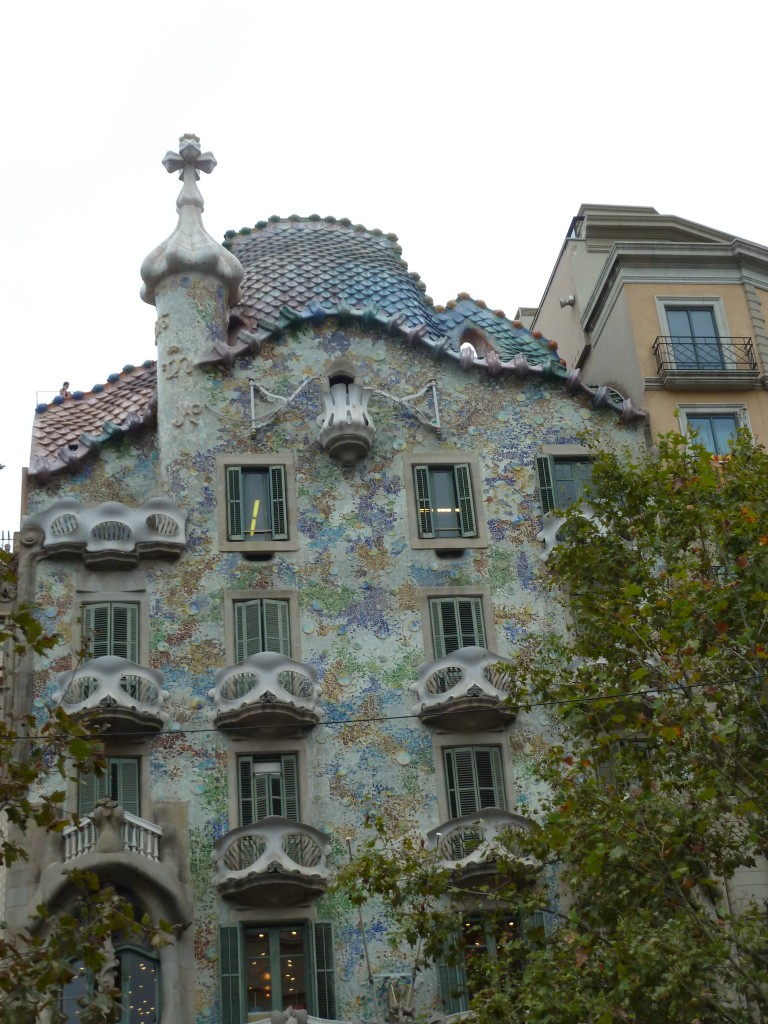 Literally this is a home that he designed everything from the outside to the inside, including the courtyard, the dining room furniture and kids rooms.  Look closely at the balconies, to me they seem like costume masks.  Can you imagine growing up in a house that is like fairytale land?
Speaking of fairytales, another great Gaudi site to visit is Park Quell, where Gaudi himself lived.  It is delightful for kids, as well as adults.  The place reminds us to continue to dream about fairy tales.  Truly Hansel and Gretel, who are lost in the forest,  would love to end up at this gingerbread house.  It is a whimsical version of a real gingerbread house that I remember making with my children   around Christmas time.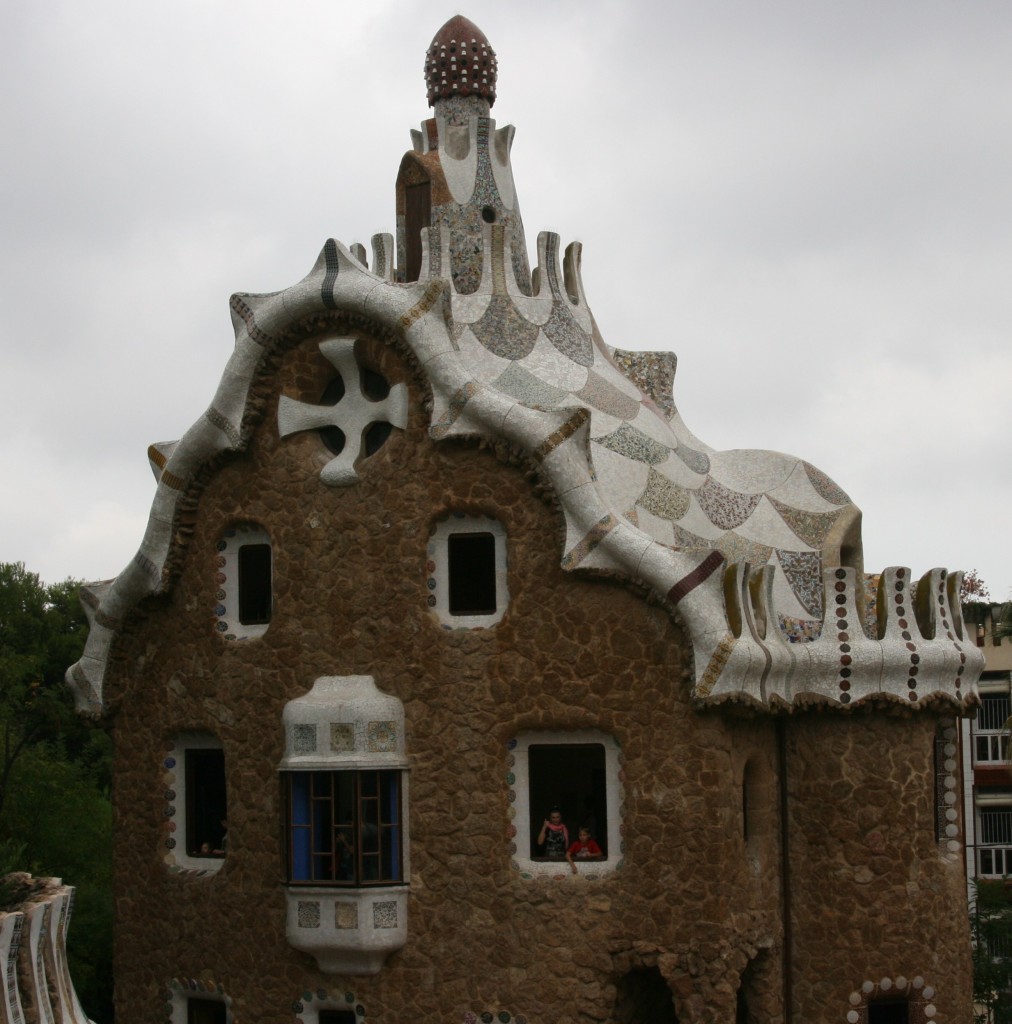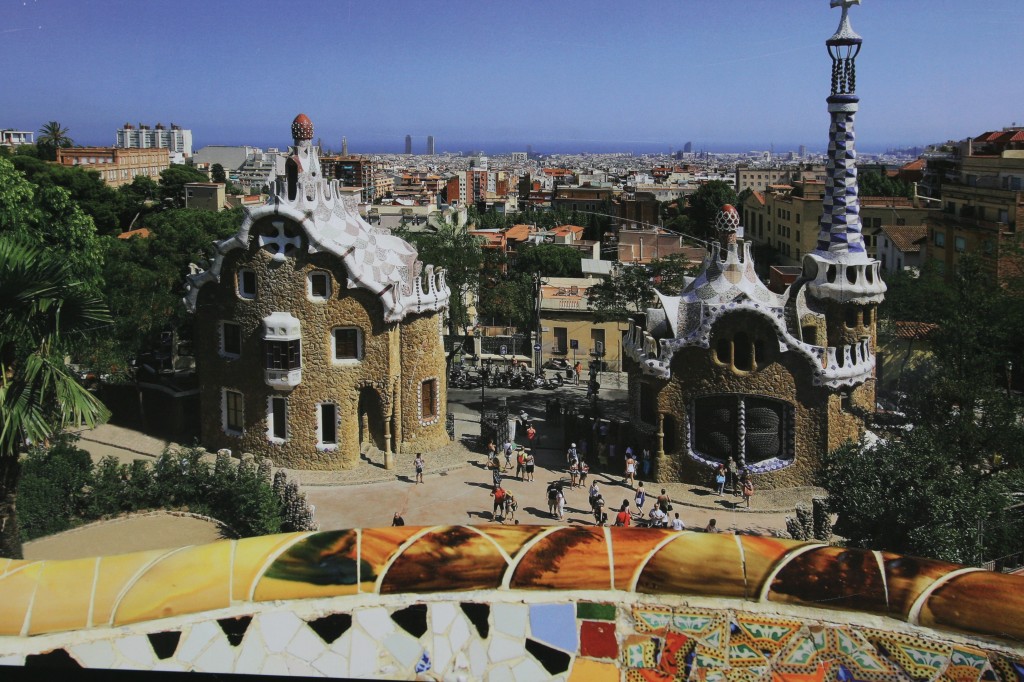 Be forewarned, that all of Europe loves Barcelona, and so you will not get to these places unscathed by the tourist!  Prepare yourself with tickets online, to save you from the queues and get in, get out, because some of them can be mobbed by the crowds in high and low season.
Lastly, I did want to mention La Pedrera, another Guadi piece, which is just across the street and down about a half block from Casa Batlló.  It is an apartment block which was built in the early twentieth century for the Mila family. From the outside, the walls are wave-like and made of limestone which probably accounts for the house being called La Pedrera, which means 'the quarry' in Catalan. There are intricately-crafted wrought iron balconies at the windows and strangely-shaped surrealistic chimneys adorning the roof.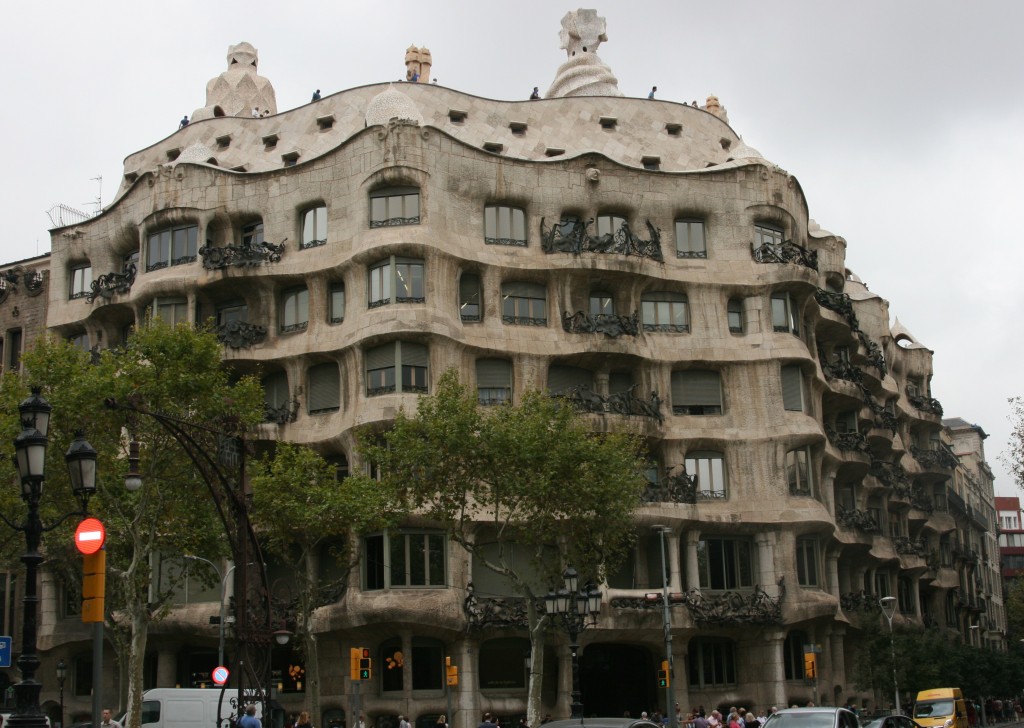 Finally, I wanted to say that Guadi is buried in the crypt of Familia Sagrada and his gravestone bears this inscription:
Antonius Gaudí Cornet. Reusensis. Annos natus LXXIV, vitae exemplaris vir, eximiusque artifex, mirabilis operis hujus, templi auctor, pie obiit Barcinone die X Junii MCMXXVI, hinc cineres tanti hominis, resurrectionem mortuorum expectant. R.I.P
Loosely translated this means:  Anthony Guadi Cornet. Reusensis (the city where he was born). At age 74, the life of an exemplary man, exquisite  designer of this wonderful work, the author, died piously in Barcelona on 10 June 1926, from the ashes of such a man, the resurrection of the dead are waiting.     R.I.P