Acorns – $1,000 Free Cash for Referrals

Acorns Summer Promo!
Acorns investment app
has just launched another great promotion to earn you some free cash!  Invite 12 of your friends to
Acorns
this month and they'll invest
$1,000
in your future if they start investing in August!
You'll also earn a
$5 referral reward!
OFFER
Friends must sign up on or after 8/01/2018, have an account in good standing and make their first investment by 8/31/2018. Bonuses are paid out by 9/15/2018. Referrals who close their account before 9/15/2018, or make an investment that results in a chargeback, will not qualify for the promotion.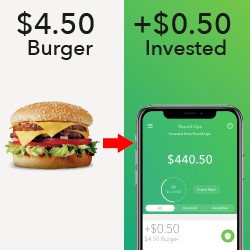 This is such an easy way to earn
$1,000 free cash
.  All you need is to gather 12 friends or friends of friends to enroll who are over 18 years of age and make a $1 investment and you'll earn the free cash.  Get rolling now !
I've been using Acorns to save my spare change now for almost a year!  I love it!  I'm saving money which is growing leaps and bounds compared to a saving's account and I don't even think about it!  It just happens as Acorns rounds ups my purchase and then deposits money to my investment account once my roundups total $5.  So $5 is invested here and there and I don't even miss it.  I personally save about $50-$60 this way without even know it's disappeared.  I love Acorns!!
Check it out and Join Acorns Today!
WHAT ARE ROUNDUPS?